Smiling Orchid - Kyukyodo - Sample Tube
Also known as "Laughing (smiling) Orchid" (Sho ran koh)
An almost legendary Japanese stick Incense, one of my favorites. My first box was a gift brought back from Kyoto by a friend, and I just had to get more to share.
It has been written about on ORS and at Kyarazen, with glowing reviews. If you are new to fine Japanese incense this a great place to start.
It seems to change and evolve as it burns, the experience is very uplifting.
This price is for a sample Tube of 6 (6") sticks
The incense is just in from Japan Incense, and is excellent!
The ancient Chinese always found the orchid a source of inspiration for many of their literary works and crafts. If you are familiar with Guqin music, the oldest written piece ever is 幽兰, elegant orchid. And in incense formulas, there are many incenses inspired from the orchid, with one of the most famous being Sho-Ran Koh or 笑兰香.
An incense for the nobility and imperial usage, in old Chinese records dating back to the Tang dynasty, there were many permutations of the recipe that were used by different aristocrats and their families. To date, Sho-rankoh made by old Japanese incense house Kyukyodo, is one of the incenses that is said to be still used in the Japanese imperial household.
Shoran-koh contains no flower ingredients, and yet the incense ingredients of woods and roots when combined with special ingredient processing and production techniques, a hint of orchid emerges with subtlety.
Sho Ran Ko or Laughing Orchids, is a truly astonishing incense, and yes you'd need to spend a bundle for a bundle, or, if you're like me, ask for it for a gift. Everything from the presentation to the incense is amazing, the roll is housed in a rather large Pawlonia box, the label seeming to have gold flakes embedded in the paper. The roll of 150 sticks is gorgeously presented in a red roll with fabulous artwork, obviously no expense spared. The incense is almost beyond description, an aloeswood that strikes you as an almost perfectly balanced blend, and one that strikes me as yellow in an esoteric way, in the same way Shoyeido's Misho struck me as green. Like Azusa, Sho Ran Ko has a dominant floral note, but it washes back into all sorts of various spices, occasionally the aloeswood comes out, a bit of clove and then a sandalwood presence that reminds me of the best chandan woods or saffron sandalwoods from Indian incense. Burning the first stick with company, I was repeatedly distracted by it.
My scent image for Sho Ran Koh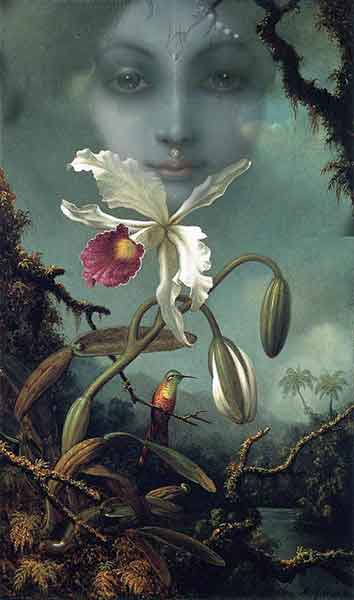 People who purchased this also purchased...