Mortar & Pestle - Opal White Marble
This is a beautiful quality Mortar and Pestle of Opal White Marble. The size is small to fit perfectly next to your heater or censer on your incense table (I call it my Scented Altar)
When you are burning or heating large tears of resin it is a very convenient tool to have at hand. It will gently break up the large tears for better a better aromatic experience.
I got one for myself and found it so useful I decided to make them a permanent offering here at Mermade.
Size: 3" diameter, 1.5" height (mortar), 3.5" length (pestle)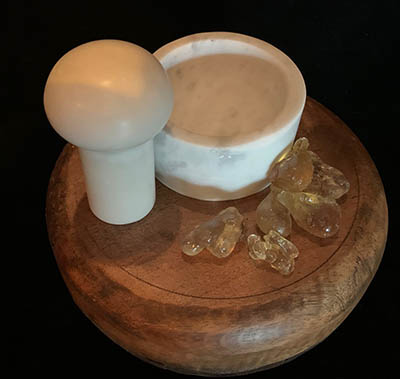 People who purchased this also purchased...