Agarwood Melange - with fine Oud oil
A blend to Celebrate our new Golden Lotus Electric Incense Heater and its higher heat, perfect for Agarwood. Try heating this blend at around 250 to 300 to get the full aroma of the wood.
Sensual Precious Wood Incense...a love letter to the senses.
Agarwood granules of the highest grade are imported from Japan.
A blend of various Premium Agarwood chips and powder from Thailand...
With a hint of Mysore Sandalwood.
Also includes "Purple Cloud", Shoyeido's penultimate granulated incense, which offers the transcendental aura of agarwood
Blended with a generous amount of incredible Oud oils from Rising Phoenix and Ensar
Elegant and pure when you want a transcendent incense experience. Classic precious woods...enhanced by the finest Agarwood oils.
This price is for 4-4.5 grams in an amber glass jar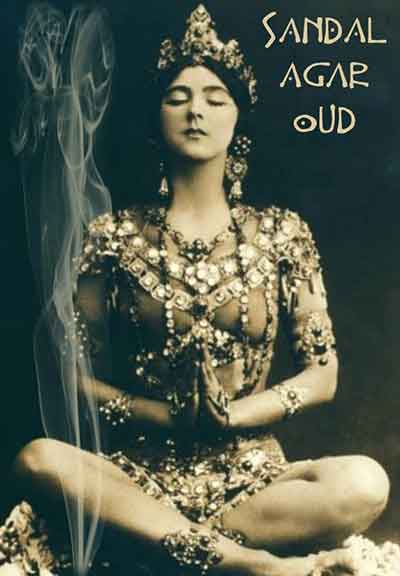 Ruth St Denis
People who purchased this also purchased...