Foils - Gold
Gold Foils for Incense heating - now $5.50 for 125 sheets
Recommended for use with Golden Lotus Electric Incense Heater or with Charcoal
Foils come in a plastic container for easy storage.

Foils are used to protect delicate incense from direct contact with the charcoal and disperse the heat while burning resin and wood incense. They also are used with the Electric heater to keep your censer or incense heater clean from residue. They are metallic gold on one side and silver on the other.
You can use regular aluminum foil, but they are so much more convenient and attractive.

They can also be used to wrap incense and charcoal for use in ritual or travel to help keep moisture and light out.

3x3 inch Gold squares, about 125 per package.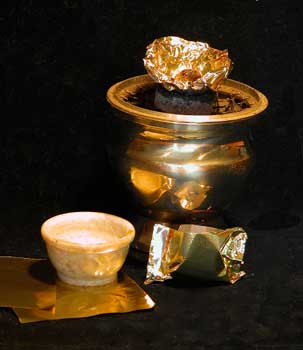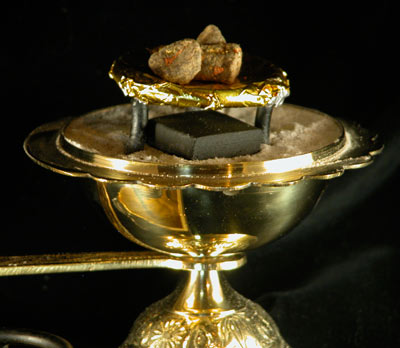 People who purchased this also purchased...