Labdanum Resin - Cistus ladanifer 1 oz
We are thrilled to be able to carry this remarkable Labdanum resin and at a great price. It is an important ingredient in our Kyphi and many other Blends. It is beautifully rich and amber-like with a leathery base note. A sweet sticky, semi-solid mass that heats well on an electric heater or good-quality charcoal.
Simply one of our favorite fragrances.
We have been searching for Labdanum of this quality for so many years, and this year we were lucky enough to be able to get a large quantity at a wonderful price. In my opinion, you will not be able to find a finer more fragrant Labdanum Resin at any price. It is perfectly clean and free from debris and the texture is soft and malleable making it easier to work with. To break it up into useable size pieces (and to get it out of the packaging) simply chill or freeze it and it becomes brittle and workable.
Try adding a bit of labdanum when you heat any incense resin, it will add a sensuous amber sweetness. Frankincense, Myrrh, and Labdanum are an amazing combination
Cistus ladanifer is a species of flowering plant in the family Cistaceae. It is native to the western Mediterranean region. Common names include gum rockrose, labdanum, cistus, and brown-eyed rockrose. It is a shrub growing 1–2.5 m (3 ft 3 in – 8 ft 2 in) tall and wide. The leaves are evergreen, lanceolate, 3–10 cm long and 1–2 cm broad, dark green above and paler underneath. The flowers are 5–8 cm in diameter, with 5 papery white petals, usually with a red to maroon spot at the base, surrounding the yellow stamens and pistils. The whole plant is covered with the sticky exudate of fragrant resin, the source of labdanum, used in herbal medicine and perfumery.
This price is for 1 oz.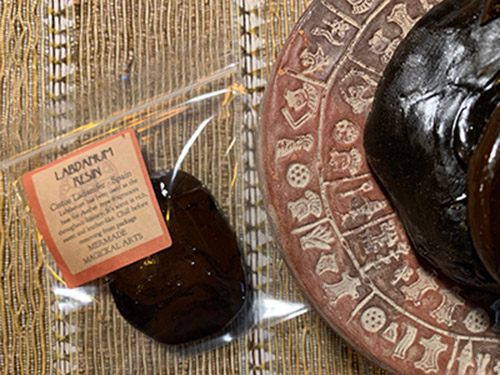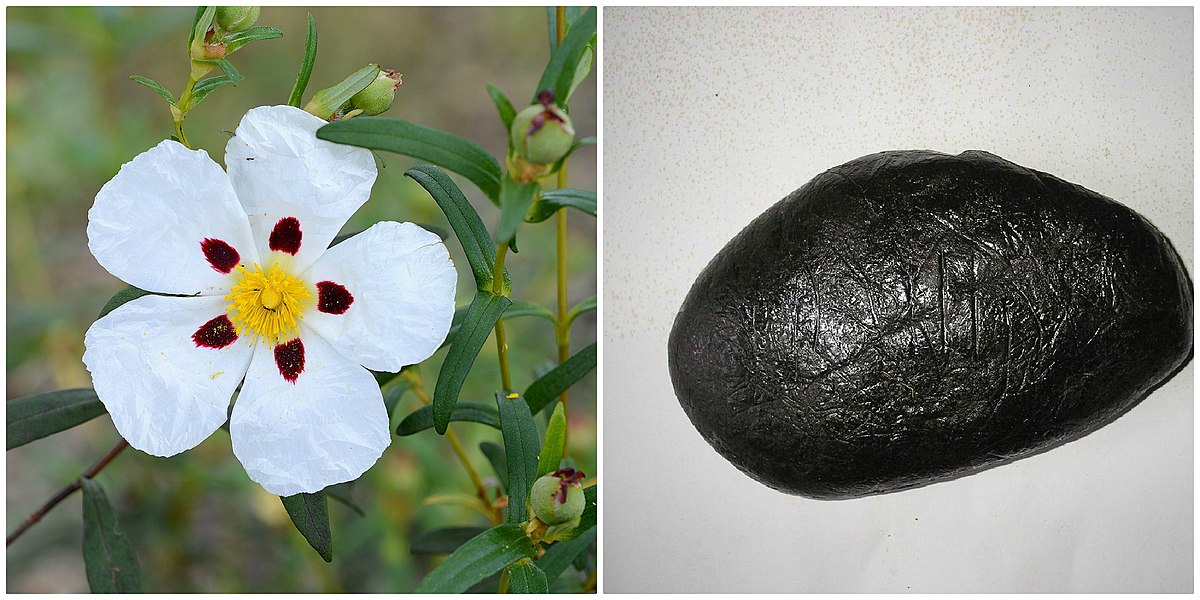 People who purchased this also purchased...